Welcome to...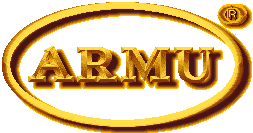 Distributors of
Advertising Specialties • Promotional Products • Gifts & Customized Apparel
Since 1981
Custom Printed Promotional Products, Advertising Specialties & Apparel
We specialize in printing and customizing Advertising Specialties, promotional items, and custom printed apparel for businesses and consumers in the U.S.A. and Canada. Items such as: custom printed Football & Baseballs Schedule Wallet Cards ; custom printed scratch pads, customized brochures, adhesive notepads & printed note cubes; custom printed memo books; laminated wallet cards, calendars & laminated business cards; printed magnets, custom printed pens; Custom printed bumper stickers, stickers, decals. Custom printed desk pad calendars, custom printed appointment wall calendars; U.S.A. states appointment wall calendars; custom printed monthly planners; custom printed coaches jackets; custom printed tee shirts; custom printed golf shirts imprinted & embroidered apparel; golf & sports towels. Custom printed umbrellas; custom printed Christmas & holiday ornaments; custom printed balloons, party balloons & foil balloons; Custom printed footballs; custom printed baseballs - Products; custom printed basketballs; custom printed basketball backboards; custom printed soccer balls; custom printed golf balls; custom printed sport balls; custom printed volleyballs; custom printed softballs; custom printed play balls; custom printed hockey sticks & pucks; custom printed juggle & kick balls; custom printed paddle balls; custom printed beach balls; custom printed sports beach balls; custom printed Frisbees; custom printed yo yos; Productos de publicidad & promoción en Español;
Custom printed drinkware: custom printed stadium cups, coffee mugs, thermal mugs, travel mugs, sports bottles, cycle & bike bottles, beer steins and more!
Click on the links below to select the product you desire
Complete Satisfaction Guaranteed
This is the page (Click here) to order from 10,000's very exciting & unique every day needed top-quality Promotional Products & Custom Printed Stationery ready to be printed and customized with your logo/business name/advertising message, school name, picnic event, birthday party, wedding announcements, anniverssaries, sport events and many other great ideas you can think of. Many of these items are under $1.00 such as wallet calendar cards, laminated business cards, printed Magnets such as: football, baseball & basketball schedules, sports magnets, car magnets, all the U.S.A. states magnets; postcards, mailers, I.D. cards, door hangers, hand fans, stickers, decals, calendars, notepads, scratch pads, stik-on®s, brochures, banners, cookbooks & coloring books. Products for every occasion and promotional event such as to say 'Hi', or 'Thank You' to your customers & prospects, or friends, or family members; or to say 'I Love You'. Many of these products are Made in USA.



Would you like to save time & money now?

For prices & the item page, click on the product picture/ name below/ above.

Tote Bags

Roll Bags

Umbrellas

Golf & Sports
Towels

Bumper Stickers

Sun
Catchers

Customized Printed Stationery

For prices & the item page, click on the product picture/ name below/ above


---

Go to: USB Flash Drives Page to find the 2GB & 4GB, custom imprinted & personalized USB Flash Drives with your logo/message. Available in minimum quantities of 36 pieces.


---

Servicios en Espanol - Productos de Publicidad y Promoción en Español, haga un click aquí
Somos distribuidores de productos de publicidad, incluyendo pelotas/bolas para deportes, calendarios en Español/Inglés, y muchos otros artículos de promoción. ..
Por favor derle este mensaje a sus amigos u otros que necesiten estos servicios.



To search for a product in our www.armuproducts web site, please use the Google Search box above.




---

This is the page (click here) to order from our Latest Apparel Catalog: new styles, T-shirts, golf shirts, sweat shirts, jackets & 1000's more items
NOTE: (As you inquire or place your order, please give us the item#, a short description of the item, and the quantity you need).

How to order custom imprinted & promotional products from us.

Order your custom imprinted items Now and save time money!.

Requirements to prepare, and/ or to e-mail your artwork to us.



---

Order your promotional products & customized stationery NOW and save time and money!
Then follow the instructions in the ordering form, or call us at the telephone number shown at the end of each page and place your order. Remember. Customer satisfaction and high quality service to our customers is our main goal.

For your convenience, we accept Visa, Master Card & American Express Credit Cards.

Hablamos Español

---

---

ARMU Products
8322 Dalesford Rd
Parkville, MD. 21234 USA
Phone: (410) 661-6260
Web site: www.armuproducts.com
To E-MAIL your questions, artwork and purchasing orders click here

---

We Accept Visa, Master Card and American Express Credit Cards

---