Welcome to..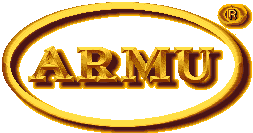 ®
Distributors of
Advertising Specialties • Promotional Products • Gifts & Customized Apparel
Since 1981



#1 Inflatable Hand

Great Advertising Ideas

• Mail as an announcement or invitation.
• Lend a hand to your favorite team with this classic booster.
• We are #1.
• Go for the green!
• Make some noise.
• Swing into action.
• Catch the excitement
• To motivate your team.

This #1 Inflatable Hand is a great specialty for company picnics, schools, family reunions, business meetings, trade shows, sport events and many other ways you can think of. Watch your ad message soar!

Product Color: Black/White.

Product Size: #1 Hand - 23" x14" uninflated.

Imprint Colors: White.

Set-up (screen/ plate) Charge: Add $50.00 per design.

Additional Color Imprint: Please inquire.

Pantone Color Match(PMS): (N/A).

Imprint Area: 3 7/8" Diameter, or 2 3/4" x 3 7/8", depending on layouts.

Custom Logo Artwork: Provide black and white camera ready color artwork to size (No halftone artwork), or if you need artwork, go to the following link. Requirements to prepare and/ or to e-mail artwork to us, click here.

Packaging and Weight: Bulk.

Shipping: FOB factory or warehouse. We will use our discretion as to the best method to be used. Please call us for approximate freight charges when ordering.

Production Time: From receipt of complete order and approved artwork, please allow approximate 7-12 working days production time in the plant on custom or imprinted merchandise, unless otherwise noted.

Overruns/ Overruns: We reserve the right to ship and bill 5% over or under the ordered amount on custom imprinted merchandise.


Back to Armu Products main page, click here
To get Order Form, click here
---
ARMU Products
Parkville, MD 21234-5010 USA
Phone: 410-661-6260
Web site: www.armuproducts.com