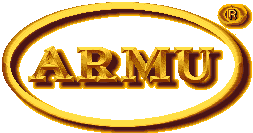 Distributors of
Advertising Specialties • Promotional Products • Gifts & Customized Apparel
Since 1981
Want to save time & money on your promotional calendars? Go to the price list below
Strengthen the adverting of your business, products or services with custom printed wall calendars such as: custom printed best friend calendars; Landscaping of America; Celebrate America; Healthy Living; Puppies & Kitten; The Joys of Running wall calendar ; American Armed Forces and many more. We are here to help you to customize these low cost effective promotional calendars for you with your logo/message, and or photo. Click on any of the links shown here to see the calendar you desire and to order them.
Complete satisfaction guaranteed.
Customized Stationery
|
Desk Pad Calendars
|
Laminated Business Cards; Wallet Cards-Calendars
|
Monthly Planners
|
Pocket Planners
80+ Best Sellers - Imprinted Wall Calendars for 2021.
Do you need calendars with
multi-color logo/text/photo
imprint, or for the USA States,
click here.
Do you need Window Calendars, click here.
Necesita Calendarios en Español/Inglés, haga un click aquí.
For PRICE list, click here.
To ENLARGE and see the 12-month calendar picture(s) CLICK on it.
(These customized wall calendars run from December to December)
Click on any picture/ name below to view the large calendar and the 12-month pictures.