Welcome to...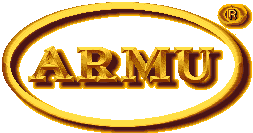 Distributors of
Advertising Specialties • Promotional Products • Gifts & Customized Apparel
Since 1981
| | | |
| --- | --- | --- |
| | &nbsp &nbsp &nbsp &nbsp &nbspStandard Colors&nbsp &nbsp &nbsp &nbsp Translucent Colors | |
Custom Imprinted Yo Yos - #YO25
COLORS
Classic Series:
Standard: Red, White, Blue, Yellow, Green, Glow.
Translucent: Red, Blue, Green, Purple, Clear.
Yo yo weight 45 grams.
Price includes 1-standard color imprint on one side.

Quantity
100 (Min. order)
250
500
1000
Price Each (US Dollars)
$1.67
1.57
1.49
1.40
Second-color imprint: add $0.30 per color per yo-yo (4-color max.). 250 Yo yos minimum order for 3-4 colors.
Color Registration: Mis-registration up to 1/8" in any direction. Exact registration cannot be guaranteed.
Second-side imprint: add $0.30 per color per yo-yo

Order your imprinted Yo yos Now! click here
Our Standard Inks (stock colors): Select your imprint color from this chart

Black, White, Silver, Orange 1665, Brown 469, Gold, Yellow 107, Dark Green 343, Green 328, Teal 320, Baby Blue 292, Navy Blue 281, Royal Blue 2728, Purple Violet C, Pink 211, Burgundy 209, Red 186.
Pantone Color Match (PMS): Add $40.00 per color.

Set-up Charge:
$30.00 per color per design.
Imprint Area:
1-1/2" in diameter.
Second Side Imprint:
Set-up $30.00 per design
Unimprinted Yo-yos
$1.30 each.
Custom Artwork:
Please supply clear, sharp, black and white camera-ready artwork with your order. If multicolor imprint is required, supply camera ready, color separated artwork for each color.
If you need artwork preparation, see the following link. Requirements to prepare and/ or to e-mail artwork to us, click here.


Production Time:
Approximately 12-15 working days. We may need 3 extra days production time for items with second side or additional color imprint. Production time will begin when complete order and artwork are approved.
Over or Under Runs:
Permissible 5% and billable.
Packaging:
Individually polybagged.
Order your imprinted Yo-yos Now! click here
---
APPAREL CATALOG
CLICK HERE to order from our Latest Apparel Catalog: new styles, T-shirts, golf shirts, sweat shirts, jackets & 1000's more items
NOTE: (As you inquire or place your order, please give us the item#, a short description of the item, and the quantity you need).
If you need CUSTOM IMPRINTED APPAREL, please contact us.
---

CLICK HERE to order from 10,000's very exciting & unique every day needed top-quality Promotional Products & Custom Printed Stationery ready to be printed and customized with your logo/business name/advertising message, school name, picnic event, birthday party, wedding announcements, anniversaries, sport events and many other great ideas you can think of. Many of these items are under $1.00 such as wallet calendar cards, laminated business cards, printed Magnets such as: football, baseball & basketball schedules, sports magnets, car magnets, all the U.S.A. states magnets; postcards, mailers, I.D. cards, door hangers, hand fans, stickers, decals, calendars, notepads, scratch pads, stik-on®s, brochures, banners, cookbooks & coloring books. Products for every occasion and promotional event such as to say 'Hi', or 'Thank You' to your customers & prospects, or friends, or family members; or to say 'I Love You'. Many of these products are Made in USA.
---