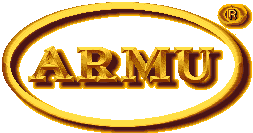 Distributors of
Advertising Specialties • Promotional Products • Gifts & Customized Apparel
Since 1981
Promote and advertise your business products or services with customized wall calendars such as: Custom Printed America Calendars; Custom Printed American History Calendars; Custom printed Scenic America Calendars; The Saturday Evening Post Wall Calendar #819; Customized Home Wall Calendars #813; Fast Trax Sport Cars Calendars; Custom Printed Norman Rockwell Calendars #802; Custom Printed Highway Memories Calendars; Custom Printed America Remembered Calendars; Custom Printed Gardens Calendars; Custom printed California Calendars; Custom printed New England Calendars; Custom printed Texas Calendars; and many more. We are here to help you to customize these high quality & low cost effective promotional calendars for you with your logo/message, and or photo. Click on any of the links shown below to see the calendar you desire and to order them.
Complete satisfaction guaranteed
39+ Best Sellers
Imprinted AMRICA REMEMBERED Wall Calendars
Prices For 2024
Also, we offer calendar in Spanish/English, see list below:
Calendarios en Español/Inglés, haga un click en las figuras de abajo: Vistas Hermsas #805
;
Puerto Rico #828
;
Mexico #853
; o
Latino America en Paisajes
.
Customized Stationery
|
Desk Pad Calendars
|
Laminated Business Cards; Wallet Cards-Calendars
|
Monthly Planners
|
Pocket Planners
If you do not find the calendar for your USA State below, please send us a request for it, tell us your city, state, zip code and the quantity you need, and
we'll email you the information. To inquire it, click here.

Put your logo/photo/message/services on these best seller wall calendars. Can be imprinted in multi-colors .

Customized MOTIVATION Wall Calendars
IF YOU NEED YOUR CALENDARS BEFORE NOVEMBER 1ST, PLEASE PLACE YOUR COMPLETE ORDER BEFORE SEPTEMBER 1ST.
For
FRICES
, see list below.
Click on any picture/ name below to view the large calendar and the 13-month path in full color.

America
#857

America Remembered
#829

American History
#839

America's Bounty
#831

Murphy's Law
#807

Advertising HOMES Wall Calendars

If you do not find the calendar for your USA State above, please send us a request for it, tell us your city, state, zip code and the quantity you need, and we'll send you the information. To inquire it , click here.

PLEASE NOTE:
IF YOU NEED YOYR CALENDARS BEFORE NOVEMBER 1ST for early distribution to your customers, and want to get the calendar designs you desire from our calendar chart shown above, PLEASE PLACE YOUR COMPLETE ORDER BEFORE SEPTEMBER 1ST. Also, due to the high volume of calendar orders we receive during this period of the year, orders may take 4-6 weeks to process, manufacture and ship from our plant. In addition, calendar orders placed after October 2nd, need to have an alternative/substitute/item # (calendar) and description of the item (calendar) in the event our plant runs out of stock (or sold out) of one of your selected calendars at the time your order reaches the printing press.


Printed Norman Rockwell's Wall Calendars

Prices for 2024
Quantity/Price per Calendar with 1-standard color imprint, 1-location. (For additional colors, see below).

150
300
750
1,000
$2.41
$2.19
$2.08
1.98
Minimum order 100 - 149 Calendars per style at $2.85 each.
For Spiral Calendars (when available), add $0.27 each and specify in your order.
Multi-color imprint, add $0.14 per piece.
Copy change: 18.00 per change.
Calendar size: 10-7/8" x 18" open. 10-7/8" x 10" closed.
Imprint area: 10" x 1-5/8". Black imprint included in the price.
Please Note:: All prices, quantities, sizes, brand name, and/ or colors are subject to change without notice.
To place your order, click here.

Imprinted AMERICA Wall Calendar

Absolute minimum to imprint 4-color process photos, 300 calendars.
CUSTOM ARTWORK: Please provide ready artwork in vector format 300+ dpi and email it to us in: .eps, .ai, or .pdf files. To email your artwork to us, click here.
If you need TYPESETTING ONLY, we'll use our standard font (Ex.: Arial, Arial Narrow, Times New Romans, Futura Bk, Futura Hv), or if you give it to us, we'll try to match it as close as we can. To find & to add the cost for typesetting, click here.
Requirements to prepare, and/ or to e-mail artwork to us, click here.

Imprinted Evelope running charge 1-2 color only, $0.09 per color, per piece.
Imprinted envelope set-up $25.00 per color.
Gift envelope inserted, $0.30 each.
Gift Evelope, bulk $0.23 each.
Plain envelopes $0.20 each.


---

---